| | |
| --- | --- |
| | Company Profile |
Throughout the course of my career I have consistently stepped into new situations and contributed quickly in many areas of accounting and business management. My ability to plan strategically and read market trends has proven to be advantageous in the ever-changing situations businesses often find themselves in today.
Over the past several years, my experience has included duties in personnel, benefits administration, and all phases of accounting, including, but not limited to: accounts receivable, accounts payable, payroll, credit & collections, account reconciliation, internal auditing and controls, budgeting, forecasting, financial analysis and reporting, and supervision of accounting staff.

I believe my past successes are a result of my determination, moral and ethical values, and the strong business relationships I have established over the years. I would bring all of this and my solid bookkeeping experience to your company.
Donna L. Rose
QuickBooks Professional Advisor
Email Us


"I could not be more pleased choosing you to do our conversion from Peachtree to QuickBooks. You came through with everything you had talked to me about when I was just investigating whom to select for the conversion. You have been punctual, efficient, knowledgeable, and thorough. You simplified information and teaching for me. You have been worth our agreed price. I also appreciate your quick response if I have had questions. Thank you for being fair and everything you are to your clients."

Pat Drysdale
Community Covenant Church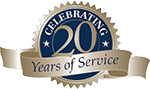 Serving San Diego Since 1998